N & W Transfer, INC
2415 Industrial Road
Plattsmouth, NE 68048
Phone: 800-367-4219
or 402-298-7594
Fax: 402-298-7357
Email: office@nwtransferinc.com
Now Hiring!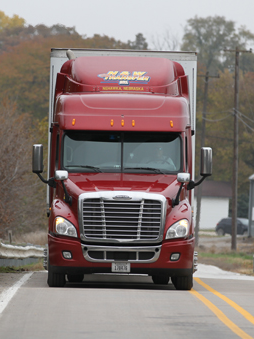 Are you a hardworking individual looking for a steady job that will treat you right? Then you should consider applying for a position at N & W Transfer, INC in Plattsmouth, NE. We are always looking to hire quality transportation employees.
Submit an Application
If you are interested in working for us and have held a CDL license for at least 2 years, a clean driving record, and the ability to pass a drug test, please apply to our company using the contact form provided below. We will be sure to get back to you as quickly as we can. Thank you for considering N & W Transfer, INC for your career.
Hours of Operation
Monday to Friday
8:00 AM – 5:00 PM
Saturday
8:00 AM – 12:00 PM
Sunday
Closed
Over 57 Years of Service!
When you're in need of reliable transport services contact N & W Transfer, INC...
Learn More
For more information on our transportation company, please visit our home page.